If you are wondering how to lose the holiday weight you gained these days, you can follow the ten simple steps below to help you reach your goal.
Holiday pounds are a problem that arises after days of relaxation and extra food.
During the holidays, alcohol, soft drinks, salt, and sugar sweets add extra calories.
They, thus, cause a sudden increase in weight and excess fat.
The extra 8-10 pounds may not seem much, but they can be a long-term problem, primarily if you do not act fast to control this excess fat and weight.
Advertisement
In today's article, you will discover an action plan with ten simple steps to achieve your weight loss goals.
So, you can healthily and safely lose the extra pounds and fat you add in the holidays.
How to lose holiday weight gain
These ten steps will help you change the weight to normal levels and remove the added fat.
So, how to lose holiday weight gain?
#1 Eat a healthy breakfast
Start your day with a healthy breakfast, avoiding sugar and fatty foods.
Great options are:
Yogurt with fruits is an easy and very healthy choice. Especially combined with fruits, it will reduce the feeling of hunger and will keep you away from the refrigerator for several hours.
An omelet is also an excellent choice; it is rich in nutrients and digestible and can be an ideal choice for breakfast.
Prepare a smoothie with fruits you like to take advantage of all their nutrients and enjoy a healthy and delicious breakfast.
#2 Drink water to quickly lose the pounds of the holidays
It may seem simple, but by drinking eight glasses of water a day, you will hydrate your body and avoid fluid retention.
If you drink two glasses of water before each meal, it will help you lose the pounds of the holidays much faster than you imagine. (1)
#3 Prefer infused water with apple cider vinegar, lemon, mint, and cinnamon
Try a super healthy and delicious combination for fast weight and fat loss if you do not like plain water.
It includes apple cider vinegar, lemon, mint, and cinnamon.
To prepare it, you will fill a large jug with:
2 liters of water
2 tablespoons apple cider vinegar (preferably organic with the mother)
1 sliced lemon
5-6 mint leaves
1 cinnamon stick
Leave the mixture for at least 2 hours or from the night before to drink it during the next day.
Apple cider vinegar is known for its fat-dissolving action, detoxification, and better digestion. Combined with mint, it will help in effective appetite control and weight loss. (2)
Lemon also speeds up detoxification and reduces weight. (3)
Mint fights fluid retention, removes toxins from the body, and helps control appetite. (4)
You can also add cinnamon for extra flavor and aroma, and speed up the metabolism.
#4 Eat only dark chocolate or cocoa
Instead of any other dessert, prefer 2-3 pieces of dark chocolate with a content of 70% or more in cocoa. (5)
You can also prefer a cocoa beverage, adding no sugar.
This choice will reduce your desire for sweets while providing your body with catechin, an important antioxidant. It will help you lose excess weight and activate your metabolism. (6)
#5 Drink green tea
Drinking at least one cup of green tea per day will also provide your body with significant catechins content.
They can activate the metabolism and reduce fat storage, especially in the abdomen. (7)
To prepare this tea, pour boiling water into a cup with a teaspoon of green tea.
Leave it for 4-5 minutes to take out its properties, drain, and drink.
#6 Avoid soft drinks
As long as you want to achieve weight and fat reduction goals, it would be best to avoid any soft drinks.
They are significant sources of empty calories and do not satisfy the appetite. In addition, soft drinks can add extra pounds and fat due to excessive sugar.
Instead, smoothies with fruits, vegetables, herbs, and spices may be preferred.
Smoothies will provide your body with a lot of nutrients, protein, and fiber, that help you stay full until the next meal.
Choosing a smoothie for breakfast will also boost your metabolism and decrease your scale.
#7 Avoid cocktail drinks or beer
It is unnecessary to avoid alcohol altogether to return to your weight before the holidays.
But it would be best if you make more intelligent choices.
Avoid beer and cocktails that contain syrups, ready-made fruit juices, and sugar. All this can quickly turn a drink into a dessert.
For even faster results, you can choose carbonated water with lemon.
#8 Prefer a salad
Salads are a satisfying way to lose weight because they can keep you full for several hours.
They offer fewer calories than a full meal, but essential nutrients.
You can even consume them as a main meal during the day. Salads will help you lose weight steadily and permanently, giving the body vital nutrients.
You can prepare a delicious low-calorie salad for a flat stomach and weight loss.
It is a dish you can enjoy as breakfast, lunch, or light dinner.
Its ingredients are easy to find on the market, and it helps prolong the feeling of fullness without adding too many calories.
Ingredients:
1 cup cherry tomatoes (225 g)
1 ripe avocado
2 tablespoons chopped red onion (20 g)
1 cucumber
2 tablespoons chopped parsley (20 g)
¼ cup of feta cheese or any other white cheese (37 grams)
2 tablespoons olive oil (32 g)
1 tablespoon apple cider vinegar (10 ml)
Salt and pepper
How to prepare the salad
Wash the cherry tomatoes, cut them in half, and put them in a bowl. Peel the cucumber and cut it into cubes. Remove the flesh of a ripe avocado, cut it into small pieces, and add it to the bowl.
Then, add the onion and chopped parsley, mixing well with the remaining vegetables. Finally, add the diced cheese and mix carefully.
Prepare a separate dressing with olive oil, apple cider vinegar, salt, and pepper. Mix the sauce well, and after checking its taste, pour it into the salad. Mix all the ingredients gently.
Serve and enjoy!
#9 Add any exercise like yoga in the day
There is no need to start an intensive exercise program unless wanted.
But you can start strenuous daily walking for at least half an hour, which will help you burn 250 calories. You can even walk uphill, climb an in-house ladder, use a stepper, or start board training. (8)
Yoga is also an excellent choice that helps you lose weight, balance metabolism, burn fat, and shape your body.
Besides weight loss, yoga strengthens the body, self-discipline, and mental clarity.
Yoga can help balance the body by increasing the flexibility and endurance of muscles. It may also increase the strength in our bodies, especially if we follow specific postures and programs. (9)
These options will help you build more muscle, burn calories, and increase your metabolic rate.
#10 Start keto diet
Keto dieting is a healthy way to lose weight and restart your metabolism. (10)
It will help you lose extra pounds and fat and gain more energy in the body, with additional health benefits.
When a diet plan is structured correctly, you can burn body fat and lose weight without being deprived of your favorite fats!
But we always talk about healthy fatty foods, and not unhealthy ones!
It is a fact that the Keto diet provides multiple benefits to our bodies. That is why it has gained many passionate fans and supporters worldwide!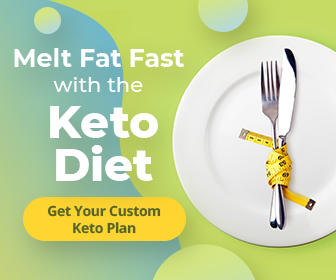 Below are just a few benefits of implementing a ketogenic diet in your daily routine:
Fat dissolution
Appetite reduction
Lowers blood pressure
Decreases insulin levels
Triglyceride levels control
Improves the function of the gastrointestinal tract
Smoother digestion
Fights acne
Give more energy
Better body performance
The ketogenic diet may also offer benefits against:
Various forms of cancer
Alzheimer's
Epilepsy
Diabetes
Cardiovascular diseases
Parkinson's disease
Polycystic ovary syndrome
Brain injuries
You can find a 7-day Ketogenic complete meal guide below. It contains an easy diet plan with low-carb and high-fat (healthy fat) diet. The Keto diet offers significant weight loss and body and health benefits.
Ketosis is a normal metabolic state of the body. Body fat is a "fuel" and "driving force" instead of glucose, which usually results from carbohydrates in food. (11)
In ketosis, the body is forced to produce energy from the already stored body fat. In this way, fat loss is activated, helping more weight loss.
Last thoughts on how to lose holiday weight gain
After the holidays, most of us want to follow small steps that will help us be more consistent in our health goals.
These steps will help us maintain our weight goals or achieve new ones.
However, if you have any health problems or take medication, talk to your doctor first before following the above steps.
The secret behind losing weight and fat is systematically consuming fewer calories than you need. You can find them in healthy foods and beverages, and they help you lose the pounds of the holidays.
Did you know how to lose holiday weight easily and healthily?
Did you know about the ten ways I mentioned above to lose the pounds of the holidays in a healthy, easy, and natural way?
Please leave your comments below!
I wish you the best of luck with your goals and a Happy New Year! 🙂